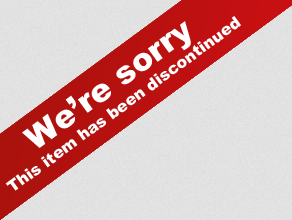 Preferred Heart and Cancer Care
or PHCC for short – this is 1 of the best, if not
THE BEST Insurance
cover we've seen in the insurance market for 2 of the top killers of critical illness in Singapore. Thanks to QBE and Preferred Global Health (PGH), this corporate insurance is made available to employees at a
very affordable premium
.
Targeted to launch in September 2017, the policy has a USD 2 Million claim limit for each episode of a Heart Disease or Cancer Claim, allowing the insured to seek the BEST treatment in the United States of America!
Why USA, you might ask? Have you ever wondered why Head of States of a Country often head to America for the treatment of these 2 chronic illnesses? Here's why:
USA has the latest technology and equipment in the medical field, and they account for 75% of the world's research spending in complex disease treatment.
The survival rates for Heart Diseases and Cancer are also higher in the US, as compared to Singapore because more successful heart bypasses are done per year compared to the rest of the world.
Though there are good doctors in Singapore for such treatments, sometimes their experience is not there for more complex cases due to a smaller volume of patients because of our population size.
In America, they have a patient first mentality versus here in Singapore; which is rather business oriented. (ie profit driven)
With PHCC, the benefits include:
USD 2 million limit per episode of Cancer (which also includes when a patient comes out of remission) or per episode of Heart Disease treatment.
USD 20,000 for the travel costs and accommodation bills of the travel companion (only 1 pax allowed).
No deductible or co-insurance are needed.
Minimum Group Headcount (not employees) size of 10 pax, inclusive of dependents to incept a company policy.
Waiting period of 90 days. However this is waived, if company's headcount is 15 pax (inclusive of dependents).

After 1 year of continuous membership, staff with pre-existing condition (Cancer/Heart Disease) will be allowed to go for a review following a 48 months treatment free period.

Last entry age is 74 and coverage is till 99.
Dependent is covered till age 27.
US Residents cannot apply for this policy. All others, will just need to have a Singapore registered address, which means the policy is opened to passer-bys.
Policy will not lapse due to a claim.
Family history or someone having increased risk (eg. having hypertension or a lump in the breast) does not mean that it is a pre-existing condition. So that means, you can buy it too!

(So if you are concerned about hereditary Cancer or Heart Disease, this policy can certainly put your mind at rest).

Policy is portable, meaning that

if the employee leaves the company, he/she can bring the policy along with them and pay for the premiums from their own pocket

.
Best part of it is….From the start to the end of claim, it is CASHLESS! The insurer will take care of the bills through PGH!
You may have a Critical Illness or Dread Disease policy, which pays a lump sum on diagnosis or upon the last stage of a Heart Attack or Cancer illness, but do you have the knowledge on WHO and WHERE to go to, when you need treatment? Seeking out the best medical treatment is not like booking for a guided or packaged tour. Neither are you a country's cabinet minister where your connections are so vast to get treated by the best doctors or hospitals in the world.
While Critical Illness policies do address the cash needs, it does not really help to prolong your life.
Preferred Heart and Cancer Care policy provides the concierge service, all the way from the 2nd opinion (if required) till your trip to America to receive the treatment. This concierge is not only someone you speak to over the telephone, but they actually accompany you physically when you are in America, which might be a new environment to you. The Personal Care Management Team will also make sure that you are not passed from doctor to doctor and will get you the treatment from the top 1% hospitals to treat your condition, in the likes of Johns Hopkins, Mayo Clinic, Cleveland Clinic etc.
Think about it, in Singapore when one is stricken with a serious heart condition or cancer, the critical illness policy will respond with a lump sum payout for the purpose of replacing the loss of income for the next few months or years while you recuperate, the Medishield plans or Integrated Shield plan takes care of your hospital bills via reimbursement only in Singapore, whilst this Preferred Heart and Cancer Care plan will take care of the treatment should you require or want to get treatment by the best doctors in USA.
The actual details will be revealed on launch date, but as of now, this is what we have and if your company is interested, do contact us. In the meantime, here is an indication of the annual premiums which you are expecting: