Group insurance Singapore has now become a commodity which all staff expects to have and companies' HR department just gets one from the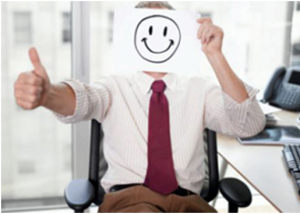 market without scrutinizing the features, but attempts to bargain down the premiums in the name of saving costs for their firm. A grim reality but this is where we hope to show a different light to the product and enhance your experience when you get your employee benefits program from Tokio Marine Life Insurance Singapore as we will be introducing unique benefits and services through our in-house online program. Contact us and let us share with you the difference only WE at your-insurance-guy.com can provide!
For those who are unfamiliar with what is group insurance, you can visit this site for more information on it.
"Take time to appreciate employees and they will reciprocate in a thousand ways."
What's happening in the world right now, is that many employers are having cost cutting measures and removing employee benefits, resulting in low morale and high staff turnover rates, which also leads to low productivity. In certain situations, workplace injury has even led to legal suits from the families of employees on their former bosses.
This is where group insurance or some might term it as Employee Benefits can help. There are many insurers in Singapore providing this program; however I will highlight one of the most value-for-money plan, not because we represent them but look at their benefits and features which we will list them below & also why brokers and clients are singing praises about Tokio Marine's TM5 Plus:
• NO requirement to fill up the tedious Group Fact Find Form (GIFF)
• TM5 Plus is available for companies with 3-20 employees (However, if you like the benefits and have more than 20 staff, feel free to contact us)
• Small companies can now enjoy dental benefits!
• Unlike many insurance companies, TM5's premiums will remain the same regardless of claims experience(as long as insured stays within the age bracket)
• There is no surgical schedule, since it's an "as-charged" plan
• 150% of benefits in event of an overseas hospitalization due to an accident
• Unlike some insurers, Tokio Marine's TM5 Plus allows you to claim for day surgery, while competitors have requirements that employee has to be admitted for at least 6 hours as an inpatient.
• Major Medical is activated as long as the limits are crossed; there's no need to have minimum stay or suffer from critical illnesses which other insurers are insisting for their group insurance programs.
But if your company has more than 20 employees, feel free to ask us for a customized quotation.
Click here to download the brochure and the rates. For more information, feel free to contact us
Back to the top of Group Insurance