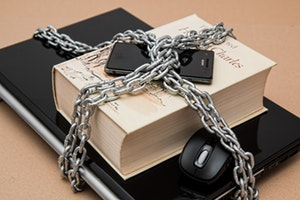 Cybersecurity, Hackers, Malware, Ransomware & Data Security seem to be the buzzwords these days when our lifestyles revolve around the internet or online transactions. Digital footprints and clients' personal data are all being stored in some servers or cloud and with the passing of each day, new malwares and viruses are evolving & creeping up our companies' unsecured back doors via weakly guarded systems like smart appliances in the likes of Photocopiers, TV, fridges and even air-conditioned systems.
Some examples on how the lack of Cybersecurity affects our daily lives :
In the retail scene: hackers can bombard the servers or Point Of Sale (POS) terminals until the equipment can't handle the transactions with the limited bandwidths.
In healthcare sectors: personal information of patients are targeted as drugs can be bought using such info and the medicine or devices of the patients can be re-sold in the black market for a good profit.
In the transport arena: with the innovative use of autonomous vehicles, hackers can just take control of the entire transport and wreck havoc and endanger lives!
So it is no longer about our credit card information which the crooks are after, since such data are often traceable by the banks & law enforcement officers, resulting in hackers being caught. The perpetrators are now on the prowl for other personal information to try and reap a fortune.
If you think that Singapore is going to be spared, think again because familiar names like Kbox, Mindef, NUS & even Starhub were in the news recently for loss of Personal Data. Singapore may be at its infant stage in Cyber Security, but the risks are the same all over the world.
Imagine the types of losses that your company will incur in event of a data breach:
Financial Loss
Reputation Damage
Regulatory Scrutiny
Business Interruption
Shareholder Lawsuits
Notification Requirement to all customers
Fines & Penalties
This is the tripartite scenario in every company:
The Risk Manager (RM) understands the risk but not the IT security & cost versus benefits, plus the RM can't identify the complex legal issues with Global privacy laws.
IT Manager says the company's IT is secure but impossible to guarantee 100% security & they do not have forensic skills
Finally, the CEO can't make an informed decision due to the lack of information.
In summary, each department does not know what the other is doing, which will then lead to the following 5 common losses caused by cyber risks:
Data Loss
PR Costs
IT Forensics
Cyber Extortion
Business Interruption losses
Before any of you start to suggest that your company has the necessary policies in place; are you aware that the following insurance plans do have restrictions or sub limits for cyber risks? Examples are:
Directors & Officers Liability – does not cover IT Forensic Costs
Professional Liability – Is the liability claim submitted to your insurer caused by your Professional Core Business?
Fidelity Guarantee – only triggers if it is an Employee Theft
Crime Insurance – Must be Business related
How will you like to be able to have live access to a direct Vendor (the specialist) who can advise you immediately, instead of just a claims officer or an adjuster from an insurance company (who will still need to contact a specialist), since time is money when your computer system is hit during a cyber attack? Feel free to contact us if you want more information on Cybersecurity & Data security insurance.
Some useful nuggets:
A SME probably need S$1 – S$5 Million coverage for Cyber Security Insurance (amount will differ between companies and this is only an approximate figure)
Costs of data replacement is approximately USD25 per name in Singapore.This amount is much more in litigious countries like the USA or Australia.
Back to the top of Cybersecurity And Data Security