Being an agent for nearly 30 years, I have handled my fair share of home insurance claims for many of my clients; but never had I done one for myself.
Fortunately or unfortunately, to mark the end of the Chinese Zodiac Tiger year and just 2 days before the start of the Rabbit year, my bathroom glass door just disintegrated into a million pieces while I was trying to replace a rubber seal. Throughout the whole time, I did not even knock on the glass door at all!

When the entire door got shattered and fell over me, (thank God for His protection), I merely sustained a small cut on my hand, but it was late at night and I just stood there stunned and wondering how I could get it fixed during this period (when all workers had already gone home for the CNY celebrations and companies were all closed). After letting reality sink in, I decided to just sweep all the debris into my bathroom and wash up plus continue to clean up the next day.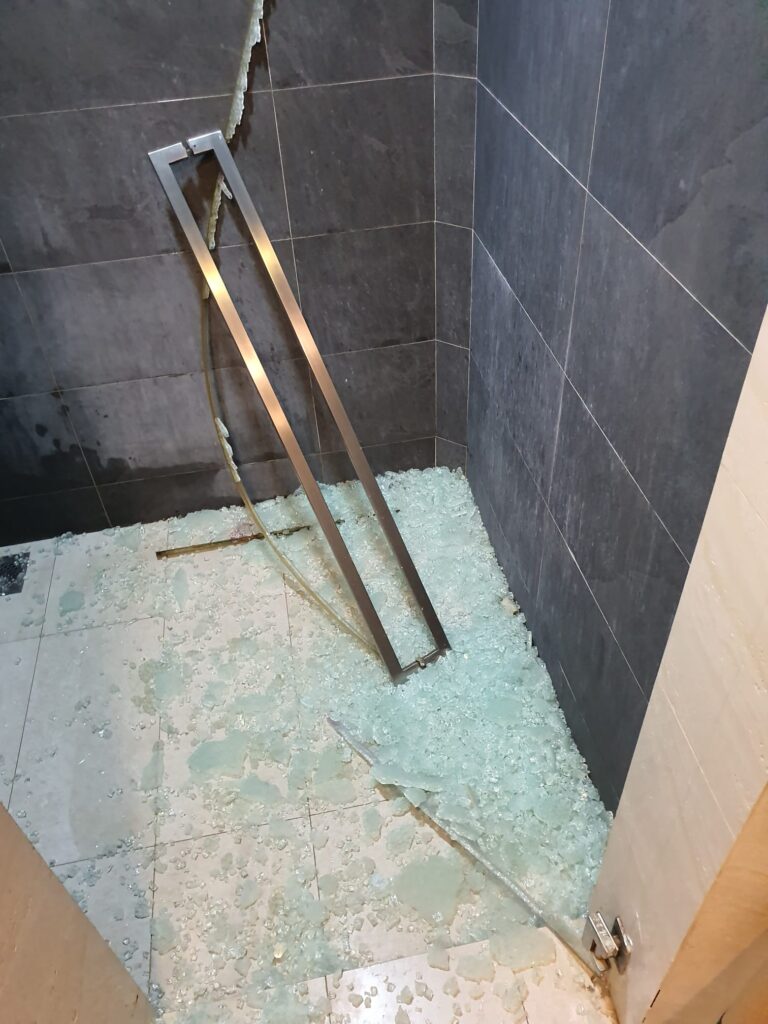 So just 1 more day before the reunion dinner, I took half day leave to buy a pair of rubber gloves from Daiso and a plastic container from Ikea before commencing on the laborious task of collecting the shattered glass bits from the bathroom and dumping them into the plastic container, thereafter wasting the entire new container by bringing it down to the garbage centre below for disposal.

Since companies in Singapore were all closed, I left things as they were. Immediately right after the CNY holidays, I proceeded to PD Door Singapore to get a quote for a bi-fold door (No more glass for me) and that was settled in a week, as they needed to make an appointment to come measure my bathroom entrance and then custom make a bi-fold door.
About 2 days after the measurement, the quotation came and I wasted no time to confirm it, paid for the commencement of installation and armed with the quote, I immediately submitted my claim with the quotation to Sompo Singapore through their online claim submission portal and then came the correspondence from Sompo and their claims officer. It took a total of 1 week from submission of claim to getting the amount below credited into my bank via Paynow:

So now I am even more convinced to prove to the many skeptics out there why we do need home insurance and not just any home policy, but one which has a smooth claims process.
For the records, from the time my door got shattered to the receipt of my claim payout, it took a total of about 3.5 weeks; it could have been shorten by a week or so, if not for the major holiday. Also, point to note is that Sompo is an "All Risk" cover home policy, unlike some insurers which cover only "Insured Perils"(then in all likelihood, this shattering of glass would not have been covered)