As the name implies, this post was written mainly catering to companies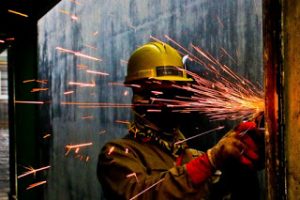 who employ foreigners as their staff. There were a few instances, the employers were so fixated in buying the compulsory Workmen Compensation insurance, as shared here, that they completely forgot to purchase the medical insurance for the same staff…only because it slipped off their mind that the staff was a non Singaporean.
So this post is just to serve as a reminder that if your worker is a foreigner holding a S-pass or Work Permit, the FWMI or Foreign Worker Medical Insurance is compulsory, just like the WIC or Work Injury Compensation insurance and since you are getting their WIC insurance done, you might as well get the FWMI for them as well. The foreign worker medical insurance is not compulsory for foreigners on Employment Pass; for those cases, the company can get for the staff a Group Medical Insurance plan (you can also contact us for more details on that).
The FWMI's main role is to make sure that employers do not have to fork out from their own pocket when these foreign staff are hospitalised and both parties' needs get taken care of without any ugly dispute unlike in the past; where some errant companies refused to pay for the workers' medical bills thus leaving the same employees in a fix since they really can't afford the high hospital charges incurred in Singapore. The minimum requirement for such medical insurance is a coverage of $60,000 in a year.
QBE has an interesting FWMI plan whereby the workers are enrolled based on a headcount basis, which reduces the administrative role of the HR manager in the company, since there is no requirement to report on the movement of the workers (this is really beneficial to a SME which has heavy staff turnover in any given year). The company just need to report on the changes upon renewal and be billed the difference in premiums or get a credit note. Moreover, QBE FWMI has 3 distinct plans for you to choose from, depending on the type of welfare you want to give your staff. You will be glad to know that the claim amount includes GST & there is a prorate refund for deletion of members. The plan also covers pre-existing conditions on inception.
Another plus point is that they can add an optional outpatient benefit which most insurers do not provide. For more details about their plan, here is QBE's FWMI brochure and application form. You can contact us through this link when done or to get more information.