Throughout the years of selling medical insurance to companies, the question on maternity insurance & outpatient s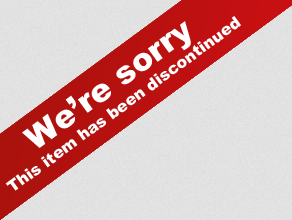 pecialist insurance often pop up during the conversations. There were even many posts on Singapore Motherhood Forum just on this topic. Most individual health insurance policies in Singapore do not cover or have very basic coverage for maternity benefits and neither will the employees' companies; as such features will translate to higher costs on their corporate premiums.
Well, if your company or yourself are still looking for such international healthcare policies, then wait no more, as QBE Singapore recently launched Globalis; a customizable International Healthcare Insurance. Some features of this worldwide medical policy :
Covers expensive MRI, PET, CT Scans
Letter Of Guarantee (LOG) does not place a cap (as long as it's within the policy limit) and it can be issued overseas as well !
Covers Psychiatric Care
Hospice & Pallative Care are included
Congenital Conditions can be covered
Maternity Insurance benefit (waiting period of 12 months)
Dental Cover & Vision (has no waiting period if premiums are paid annually)
Travel Insurance with extensions built into the policy (compulsory if buying as an individual plan)
5% No Claims Discount annually up to a maximum of 25% on yearly premium.
Available in both SGD & USD
Cashless system for Outpatient Visits (Direct Billing Service)
The policy is portable, meaning that if you need to relocate to another country, the plan does not need to be terminated.
When we say it is customizable, here are the ways to lower the premiums and thus making the insurance more affordable:
Adjusting the Annual Limits.
Implementing deductibles (only for inpatient treatments) & co-insurance.
Refrain from using direct billing service, instead you can pay first and seek reimbursement from QBE later.
Selecting the NON Single Room wards.
Opt for NON High Cost Providers (which means the EXPENSIVE clinics). Only available to residents of Singapore, Indonesia, Hong Kong, Macau & China.
Other important things to note are:
The plan is open to anyone age 18 to 74. Children between the age of 6 – 17 can also be covered on their own. (Other companies require the parents to be insured, but not Globalis). However if child is below the age of 6, then the parent must buy a plan as well.
Offshore plans are only only available in USD.
The Emergency Evacuation (travel insurance) is compulsory for individual application, whilst for companies buying as a group insurance, this feature is optional. A plus point is that this policy is a 2 in 1; A Medical and a Travel Insurance rolled into 1 plan!
Deductibles are applied per policy year and not by per disability, which just translates to you being able to accumulate your bills for claims.
For group application (ie company), no health declaration form is required for numbers above 10.
Group applications do not enjoy No Claim Discount (NCD).
For Wellness, Dental & Vision claims; they will not affect NCD.
If the above has wet your appetite and you are ready to hear more, contact us quick!